Getting to Prasonisi - Rhodes
If you would like to come to Prasonisi with a van or motor home, you should have sufficient time available. It takes some days to get to Prasonisi from central Europe. If you live closer to Greece, the traveling time might be not a problem.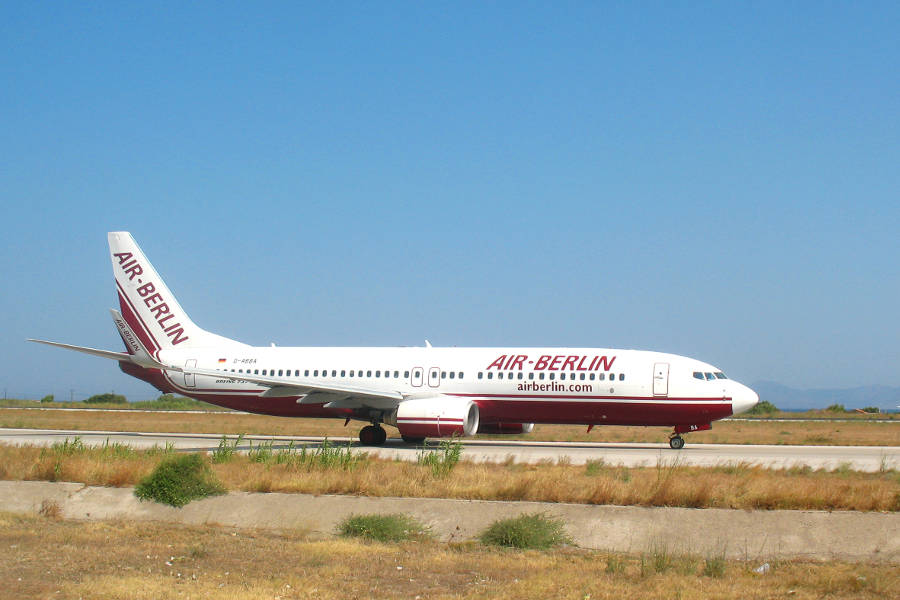 The cheapest and fastest way to get to Rhodes is a flight to Rhodes International Airport 'Diagoras' (RHO). Other ways, such as flights via Athens, other islands or Turkey, possibly combined with ferries, are time consuming and usually more expensive.

Once arrived at the airport, you have to get to Prasonisi. The airport is located in the north of the island, while Prasonisi is in the south. The distance from the airport to Prasonisi is about 100 km. There are four possibilities to get to Prasonisi:

Rental Car
This is the most relaxed way, especially if your accommodation is not in Prasonisi or you want to visit other places on the island.

Route to Prasonisi:
The best route is via Faliraki. At the airport exit, turn to the left towards Rhodes town, then follow the signs to Faliraki. From there, drive to the south along the east coast.
Lift / Shared Taxi
Here on prasonisi-beach.com, there is a list of offers for lifts and taxi sharing. If you want to save money on taxi rides, share your taxi, or offer a ride in your rental car / private vehicle. Submit your offer here. The service is free.

Taxi
In front of the airport building, waiting taxis can be found around the clock. The official taxi price list of the Municipality of Rhodes sets a prize of 115 € for the route from the Airport to Prasonisi (for the year 2015). You should discuss the price before the ride and you should not accept considerably higher prices.

Taxis usually do not have roof racks. Windsurfing equipment can be difficult to transport. Transporting the boards directly on the roof (a popular method on Rhodes when using a rental car) is hardly accepted. Special taxis with roof racks can be ordered for an extra charge. It also may take some time to get such a taxi.
Bus
Public buses are the cheapest, but also the most time consuming way to get to Prasonisi. First, one must get to the bus station. This is the East Side Bus Station at Rimini Square in Rhodes Town. Other bus stations are very close - do not mix-up. The connections to Prasonisi are operated by the company KTEL. See their website for departure times and prices. On the website of the Municipality of Rhodes, you can find information on the bus system, including a map. The East Side Bus Station is shown on the map as (14b).