Windsurfing in Trianda / Ialyssos - Rhodes
Spot type: windsurfing only


Spot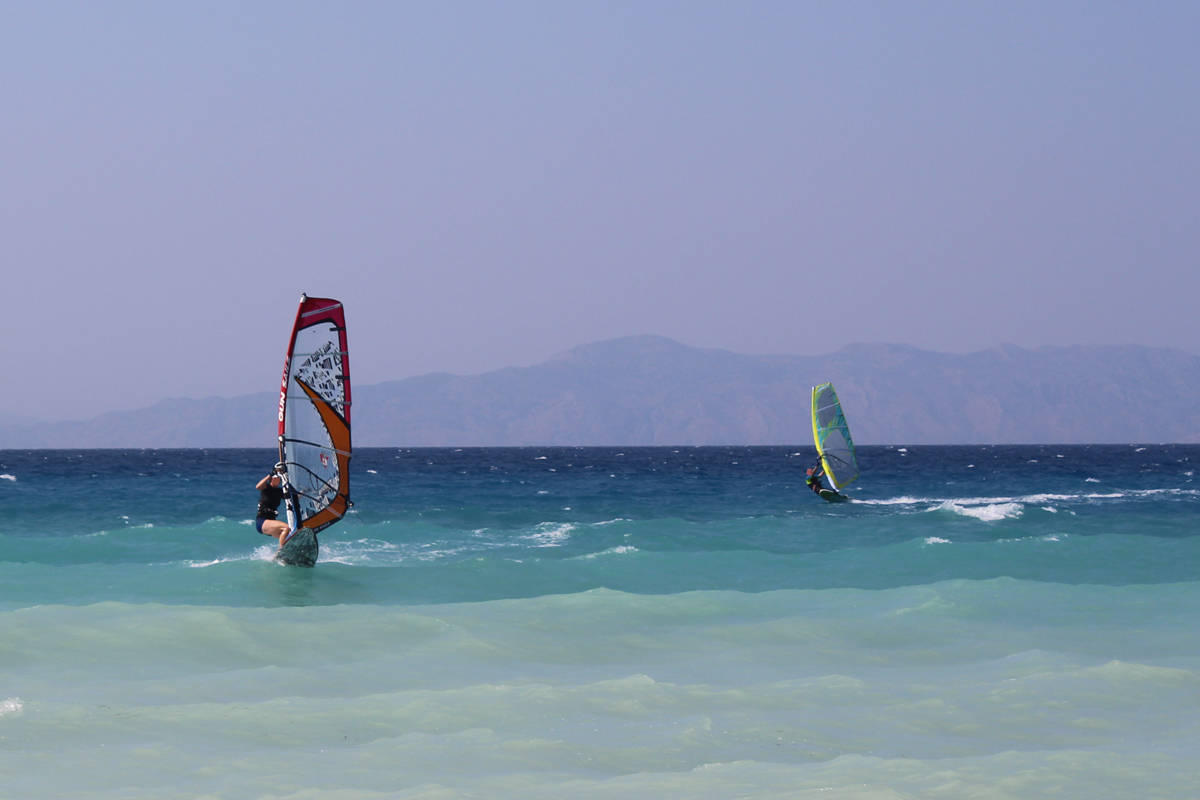 The names of this spot sometimes create confusion. Trianda/Trianta and Ialyssos/Ialysos are four names for exactly the same place. On our web site, we call the spot 'Trianda'. Trianda is the second northernmost spot on the west coast of Rhodes. Because of the narrow and crowded beaches, there are almost no kitesurfers in Trianda.

As usual in the north of Rhodes, in the afternoon the wind speed increases to 4 to 6 Bft. The wind direction is sideshore. In the morning, the conditions are suitable for beginners.

The beach of Trianda is long and consists largely of gravel. There are lots of sun beds and parasols. There are three sections of the beach with windsurfing centers:

The Western Spot
The Surf Center Meltemi-Power is located here. This Surf Center offers storage for your windsurfing equipment.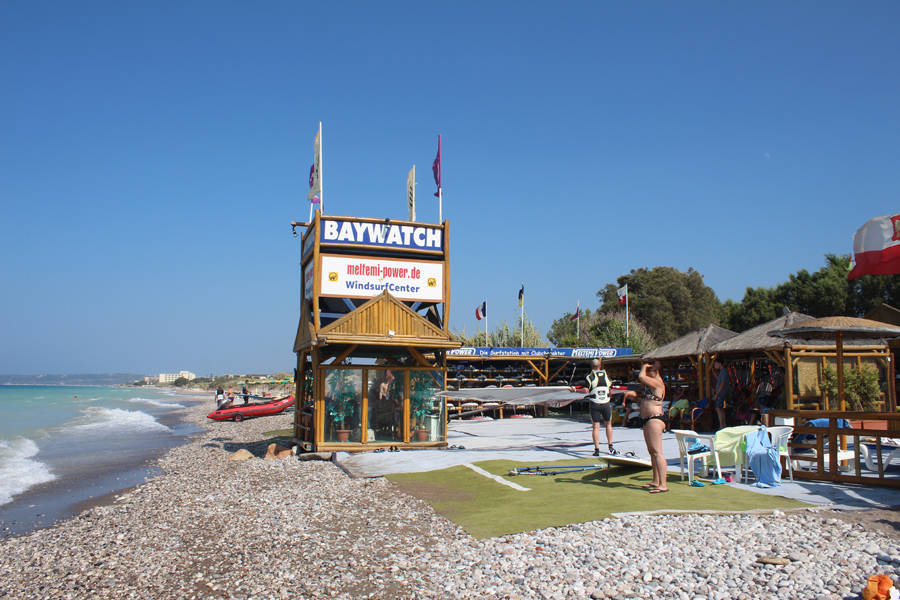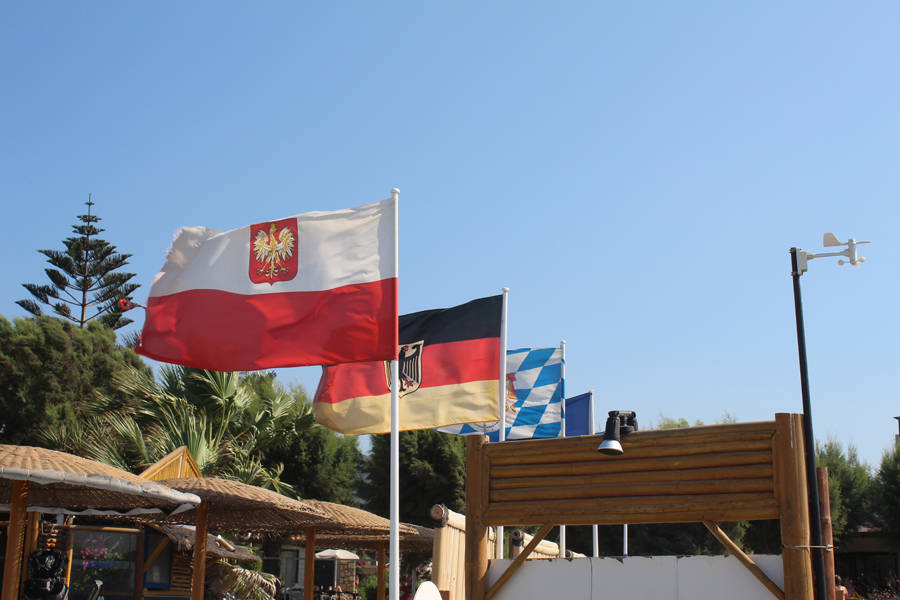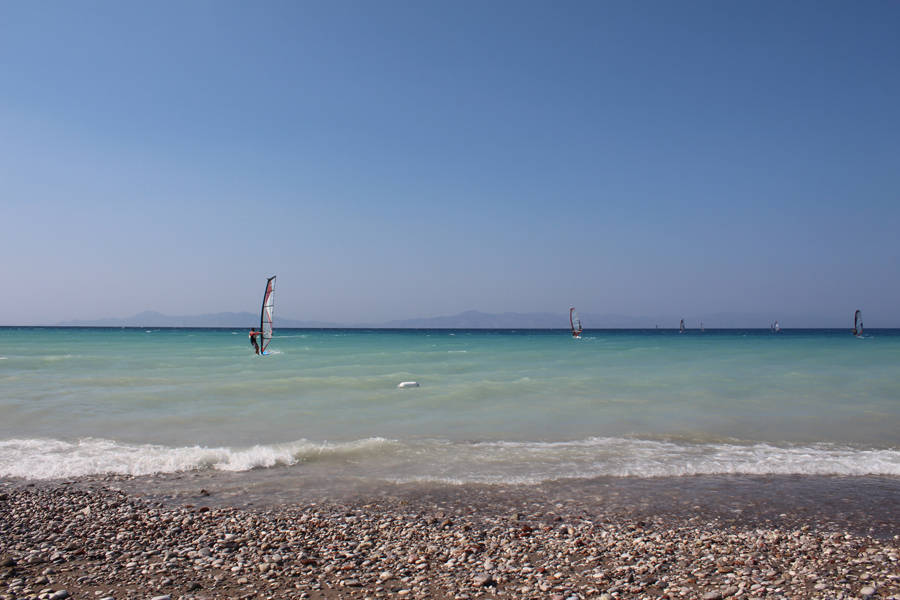 The Eastern Spot
The Surf Centers ProCenter 1 and 2 (aka Hightech-Center) are located here.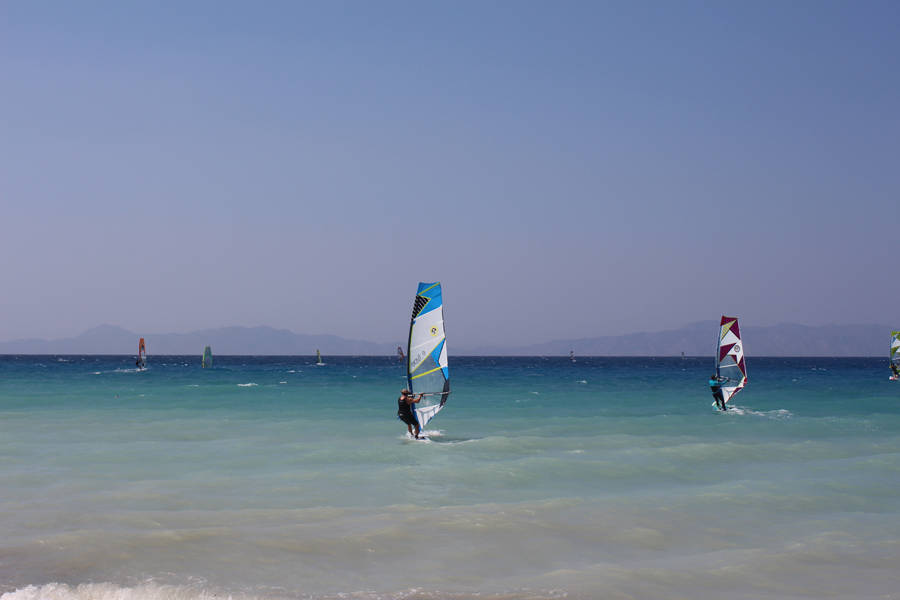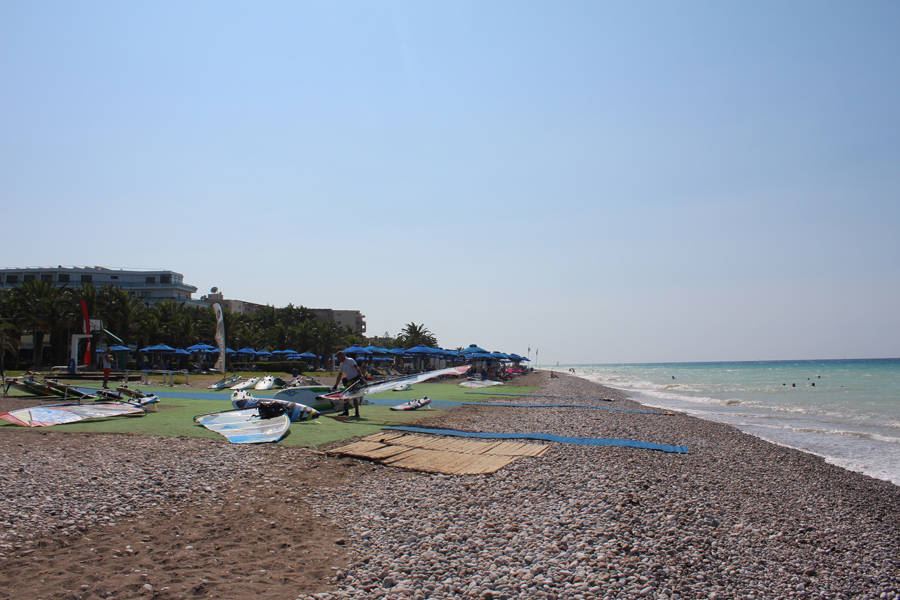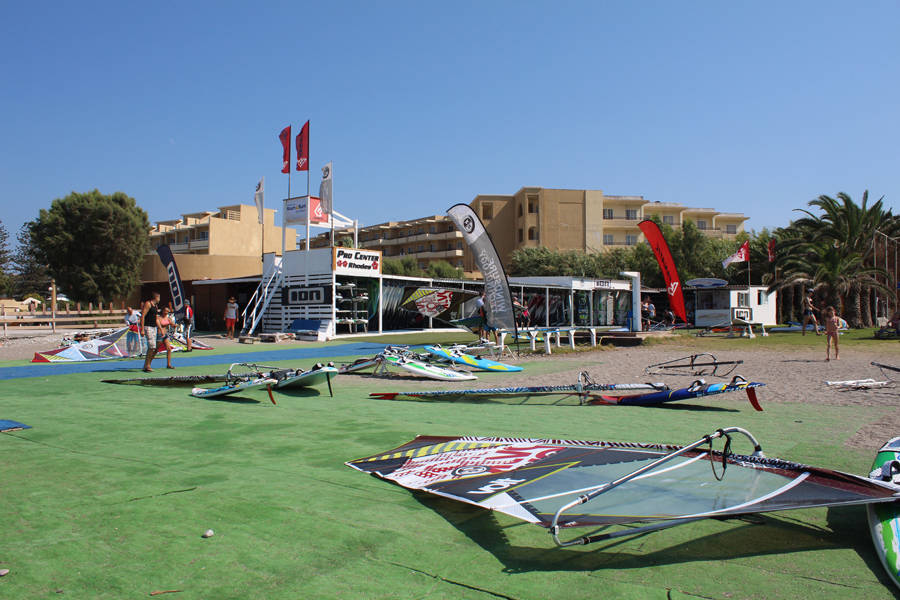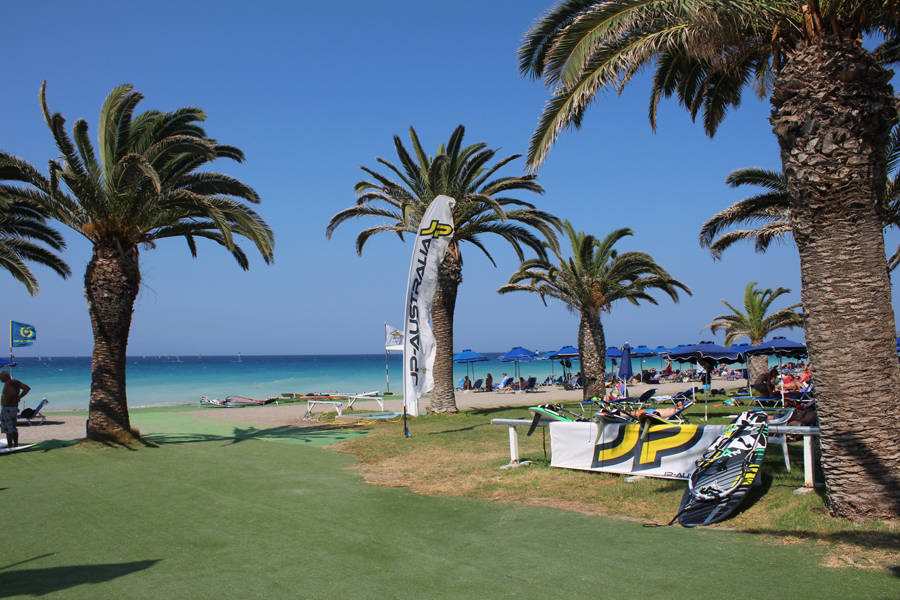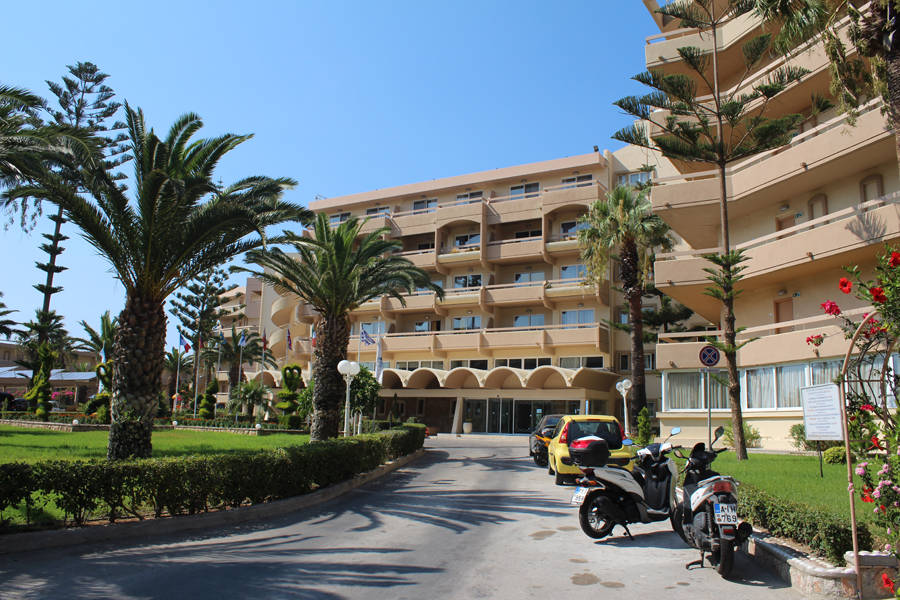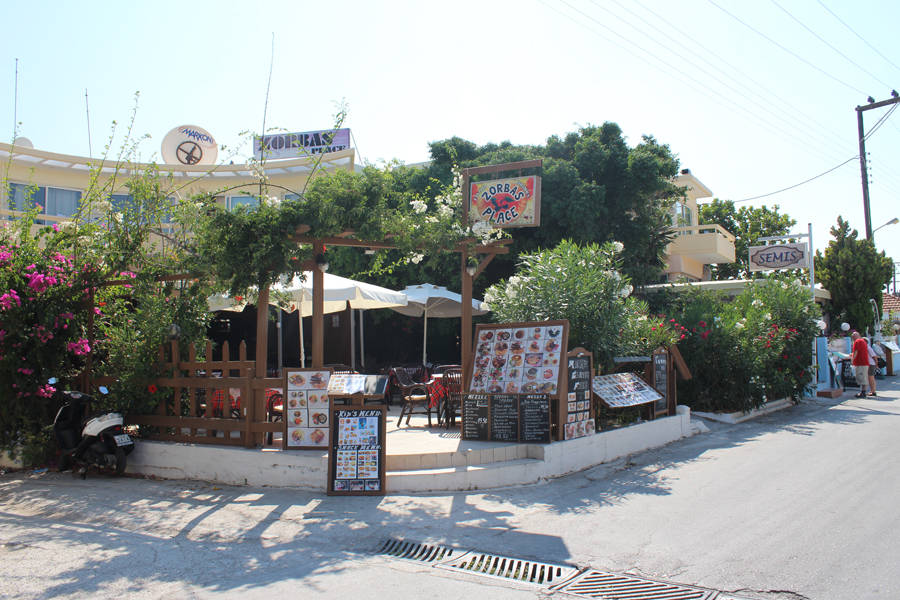 The Beginner Spot
This spot is located a little further to the east. The coastline bends slightly inward here. This results in smaller waves and lower wind speeds at this location. Near the shore, there is a zone of shallow water. The area near the shore is suited for beginners. Further out on the sea wind and waves reach full strength again. On this beach, you can find the Surf Center ProCenter 3 'Windmill'.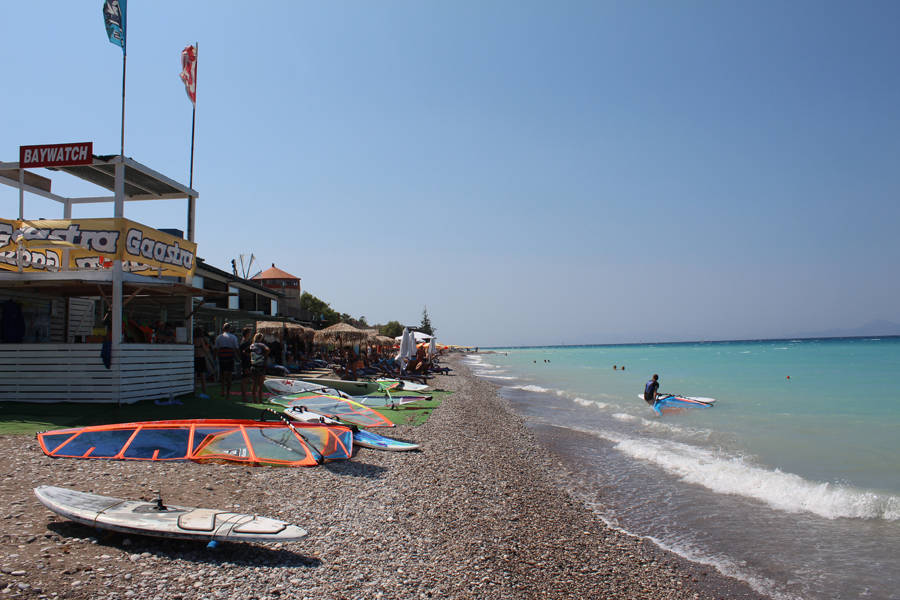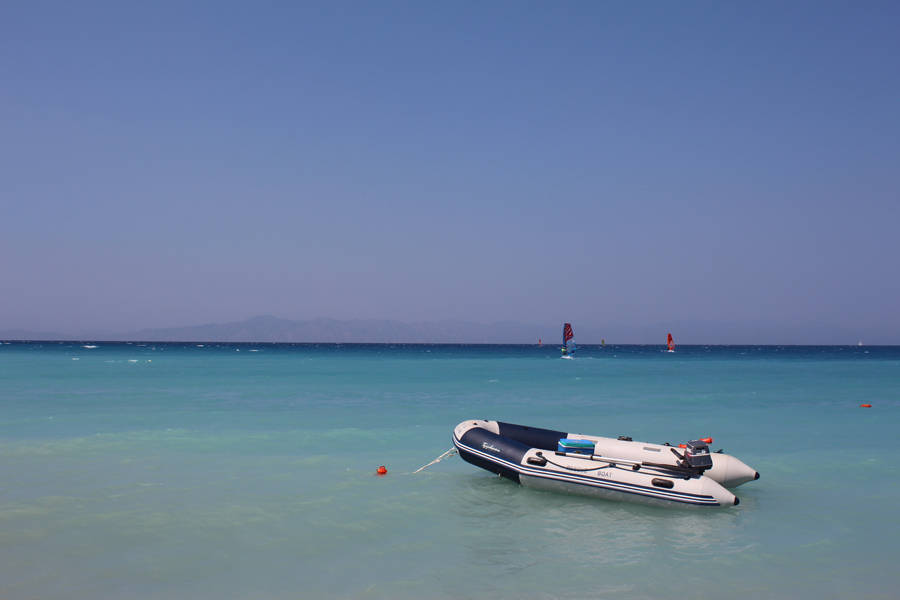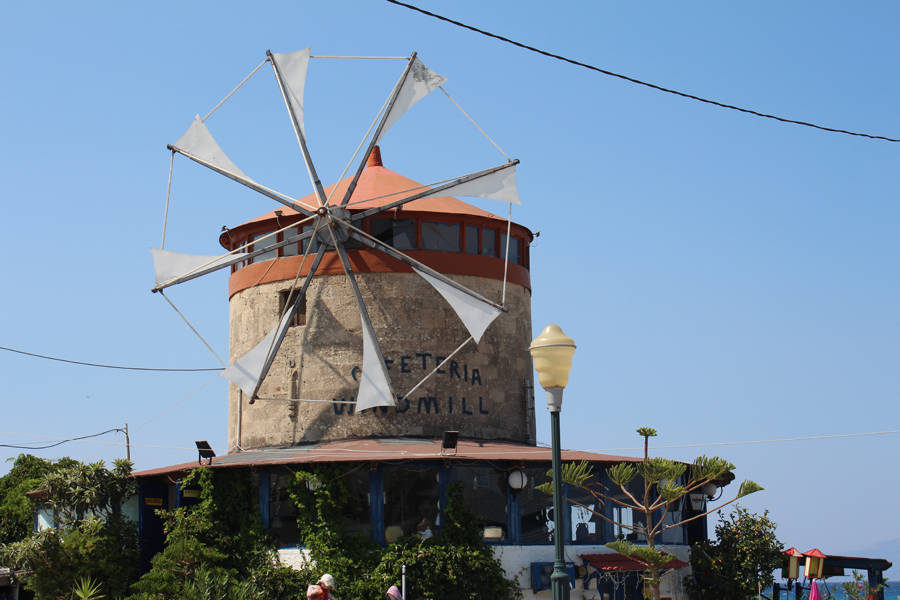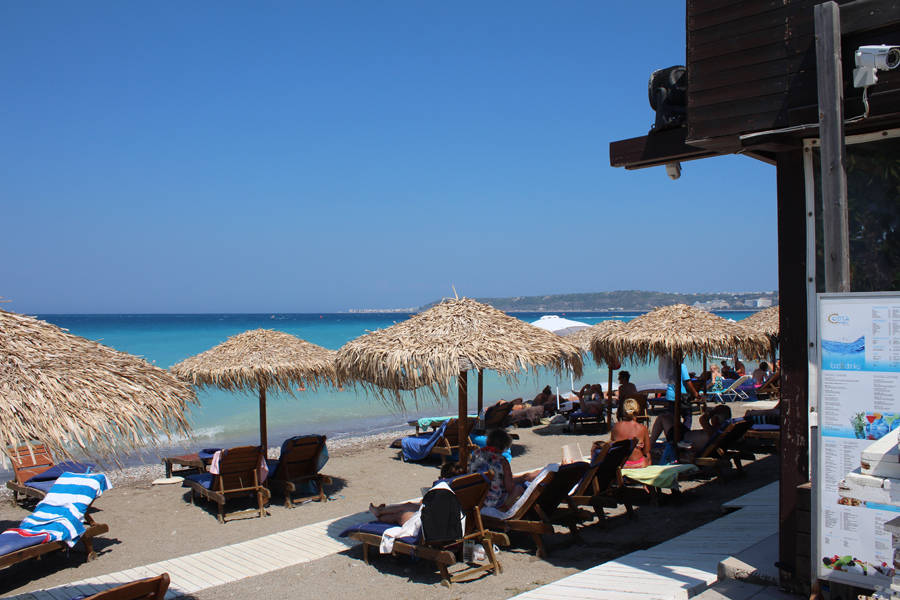 Trianda / Ialyssos
Trianda is the second largest tourist area in Rhodes after Faliraki. Accordingly, there are a lot of entertainment offers for tourists. Just 7 km away you can find even more options for nightlife, shopping, etc. in Rhodes Town.


Hotels in Trianda / Ialyssos
In Trianda / Ialyssos, there is a wide choice of hotels and accommodations.

See a list of hotels in Trianda / Ialyssos on booking.com.


Hotels in Trianda / Ialyssos:



Hotels close to the western spot (Meltemi-Power Surf Center):



Hotels close to the eastern spot (Surf Centers ProCenter 1+2):



Hotels close to the beginner spot (Surf Center ProCenter 3 'Windmill'):

(*) All distances are calculated along streets, they are NOT the usually shorter straight-line distances.